Generation of the FOCUS IIA was one of the early features of BDOS.  We have lost count, but over the last 26 years users have submitted well over 1,000 FOCUS reports that were generated by BDOS.  The FOCUS IIA can be generated with a few mouse clicks – just indicate the month, year, number of months then click continue.
FOCUS IIA/SSOI Screen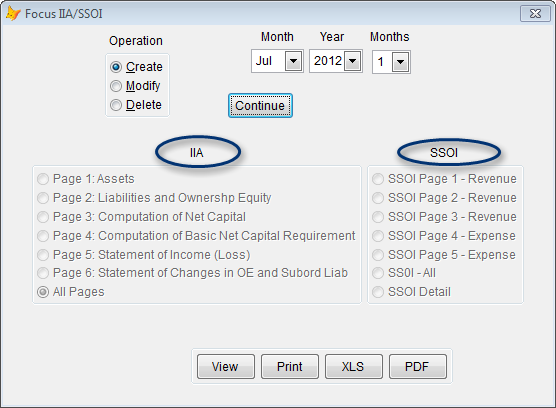 The BDOS FOCUS IIA report duplicates the FINRA forms.