Generation of the FOCUS IIA was one of the early features of BDOS.  We have lost count, but over the last 26 years users have submitted many thousand FOCUS reports generated by BDOS.
The ability to generate the FOCUS IIA on a quarterly or monthly basis is based on our fully integrated general ledger.
The FOCUS IIA is created with a few mouse clicks – just indicate the month, year, number of months and click continue.
FOCUS IIA/SSOI Screen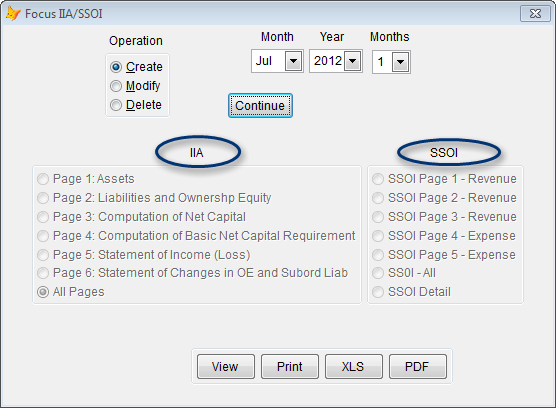 The BDOS FOCUS IIA report duplicates the FINRA forms.